The Ancient Mine Workshops of Lavrio
Negris workshop, near Aghios Konstadinos, Attiki, Greece
The sign is located on the main road not far from the Souriza's valley workshop
Geographical coordinates of main gate: 37° 41' 48.84" N, 24° 00' 44.58" E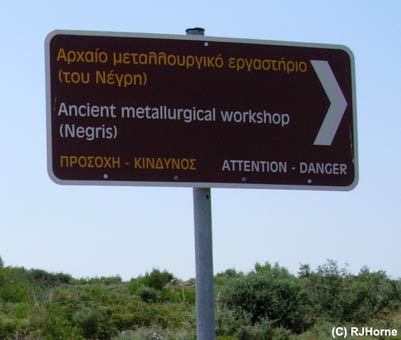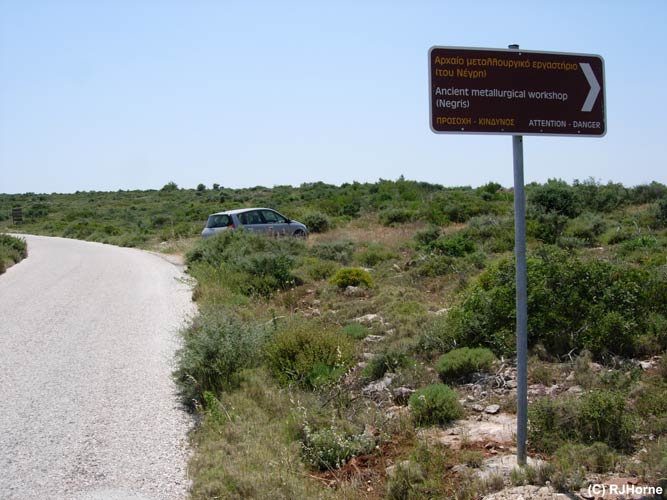 Geographical coordinates of this sign: 37° 41' 40.62" N, 24° 00' 53.44" E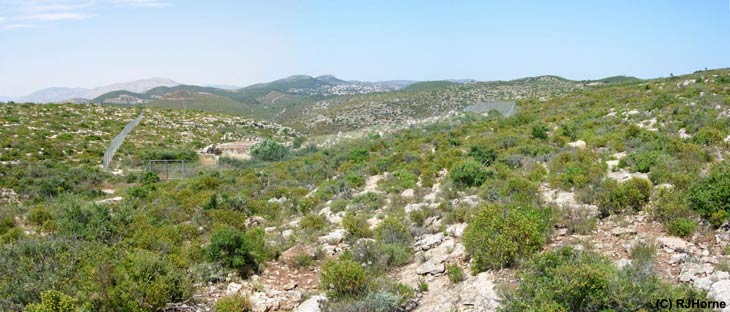 It is about a 400 metre walk from the sign to the Negris workshop site over rocky ground
(Note the fence surrounding the site)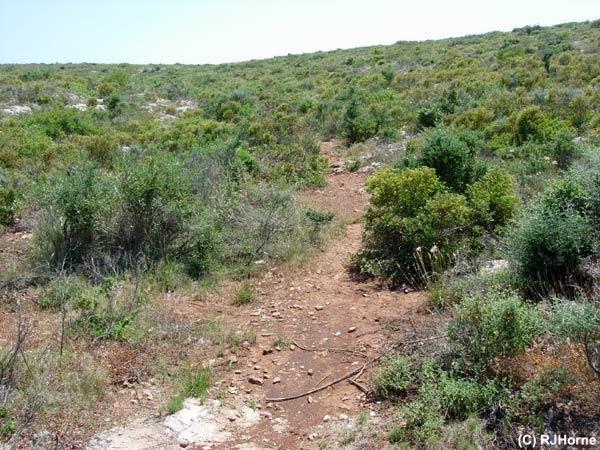 The rain-water run-off path from the hillside leading down to the workshop's cistern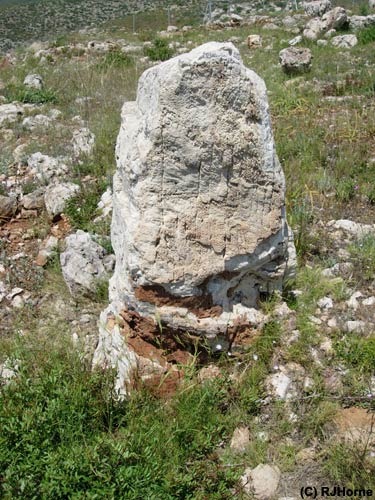 Probably the workshop's owner's marker stone
(Appears to have been scored to take a plaster facing)

THE CISTERN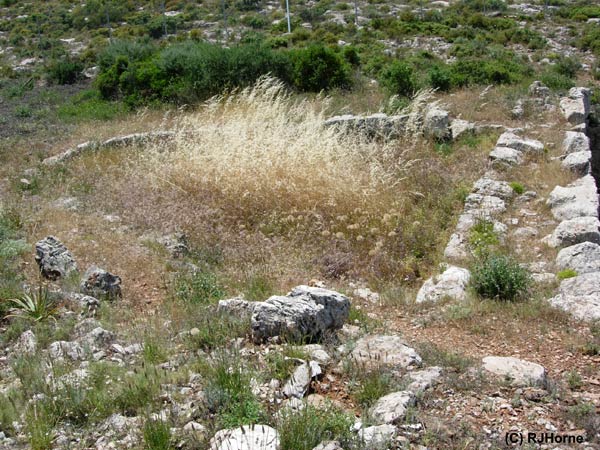 The water collector for the cistern
(The water from the hillside enters from the left)




The site contains this one very large cistern - built above ground with large stone blocks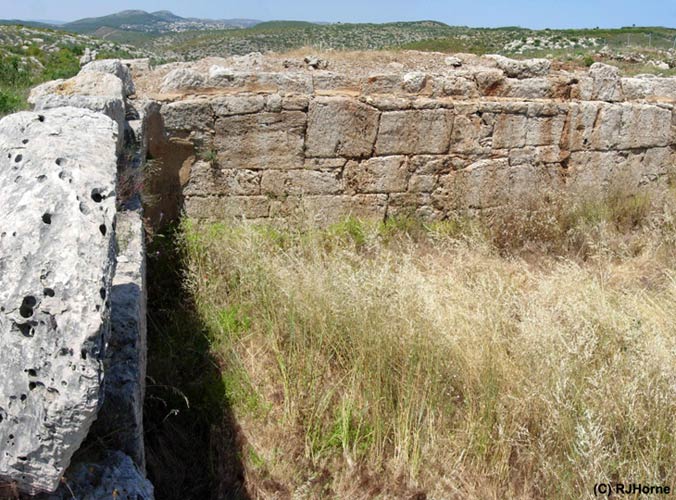 The walls of the cistern needed to be massive to withstand the pressure of water.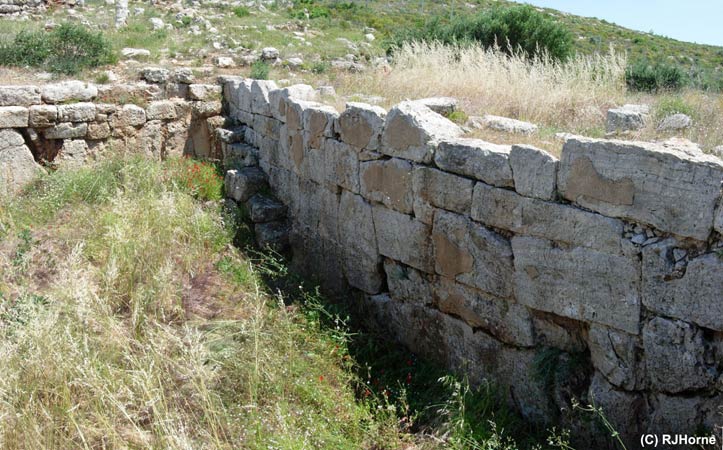 The steps for the slaves to collect the water can be seen in this corner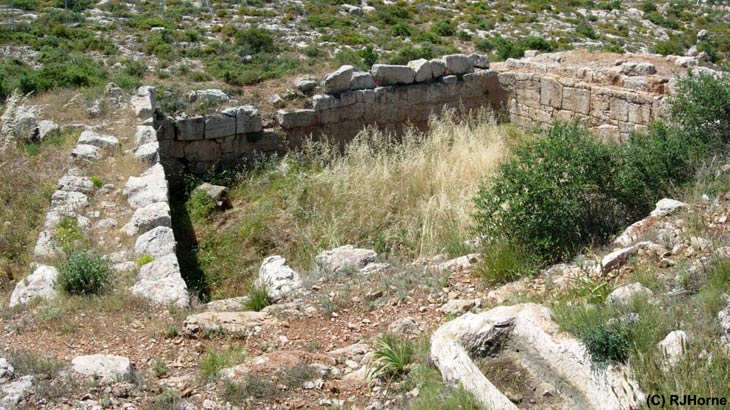 Engineering knowledge & experience was required to know just how heavy & strong to build the
cistern walls as the rear wall is completely unsupported by earth.

THE WASHERY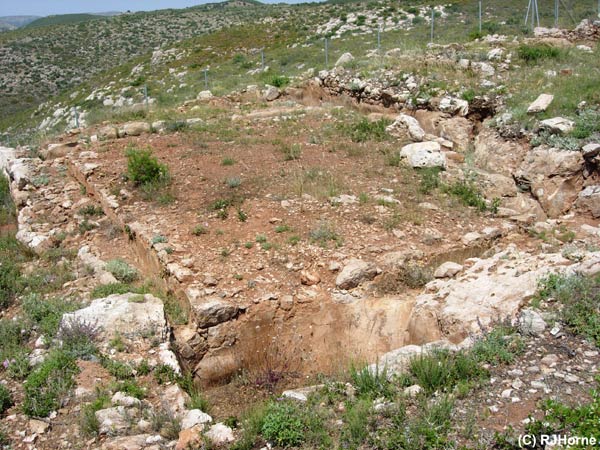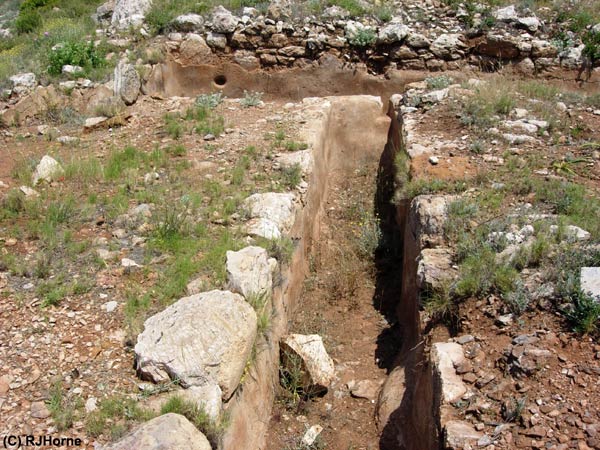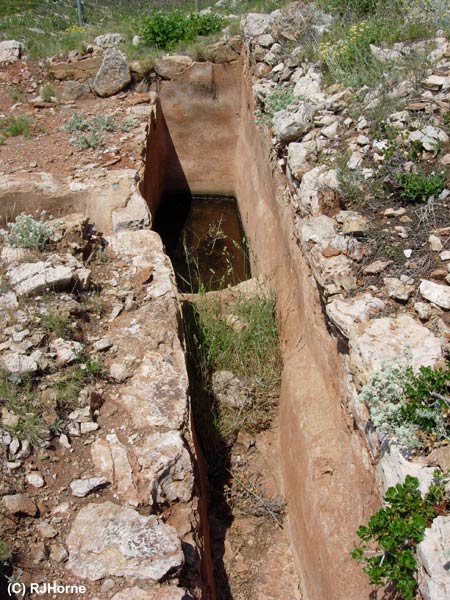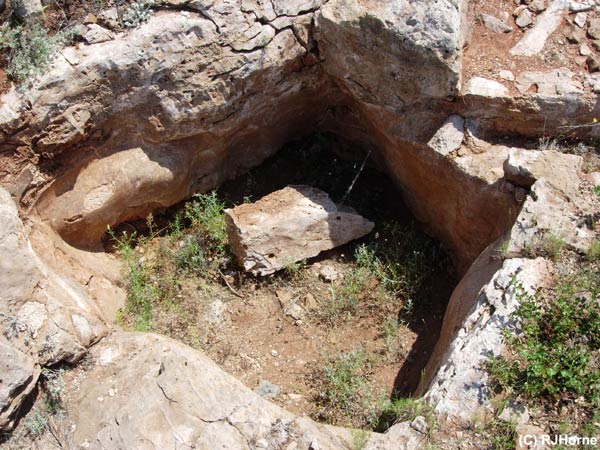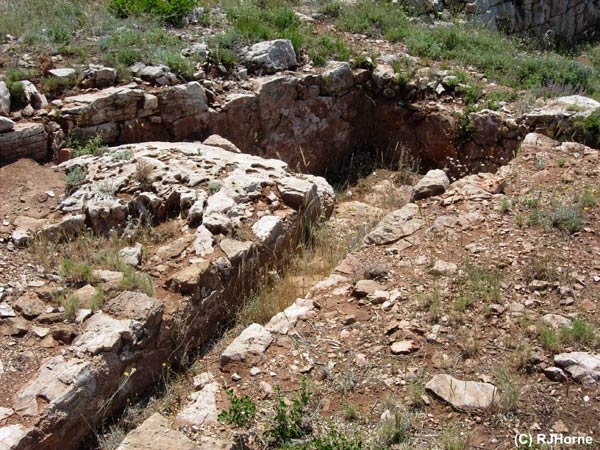 THE MINE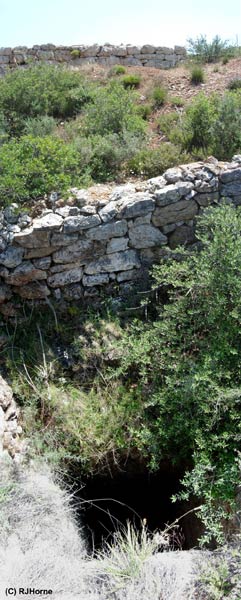 A deep vertical shaft provides the entrance to the mine gallery.
It is located just a few metres below the cistern (seen at the top of the photo)
DWELLINGS