The Helicoidal Ore Washery at Dimoulaki
About 3 Km North-West of Agh. Konstandinos near Lavrion, Attiki, Greece
Geographical Location: 37° 45' 11.89" N, 24° 00' 01.57" E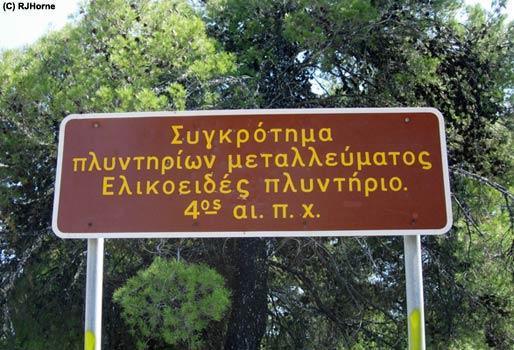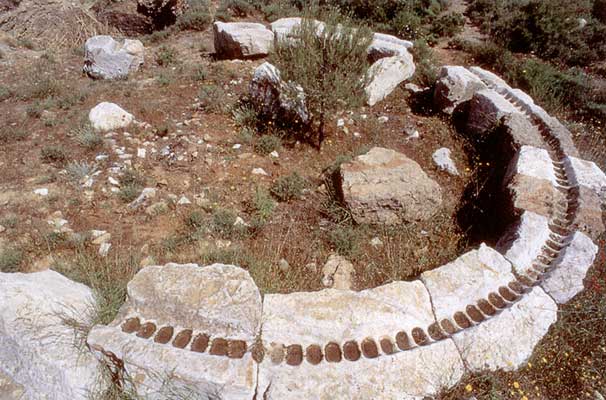 Early colour photo of the washery.
The tree has now been removed.
(Acknowledgement: The Lavrio Museum publication "Lavreotiki")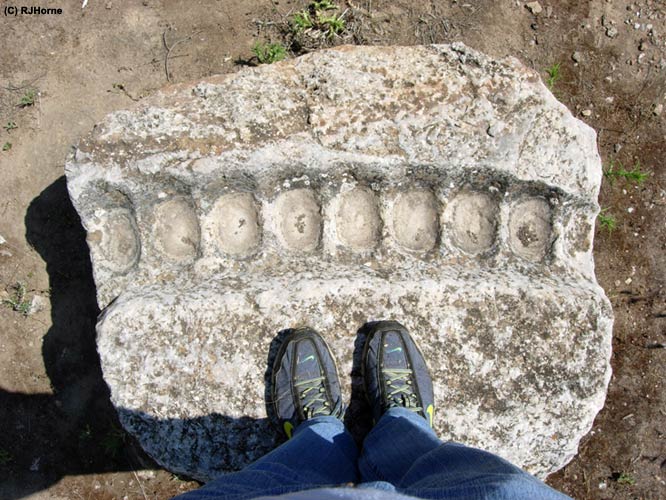 Detail view of a section of the the Helicoidal washery at Dimoulaki.
Note the amazing precision of size and spacing of the carved depressions in the stone.
Each block also had its top surface sloped just enough to create the gentle downward spiral.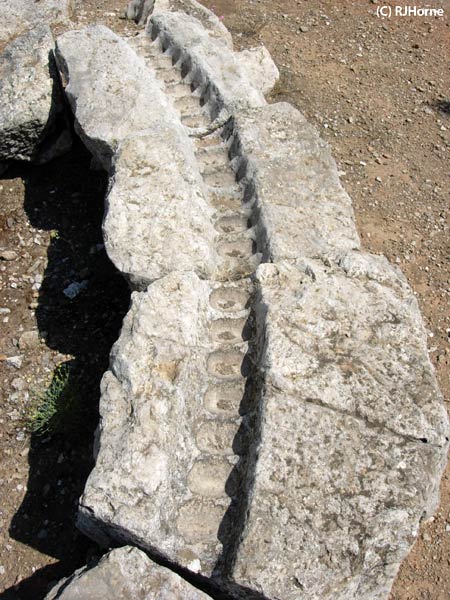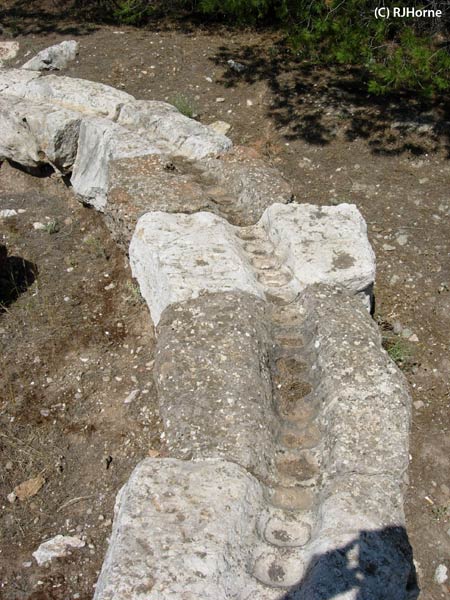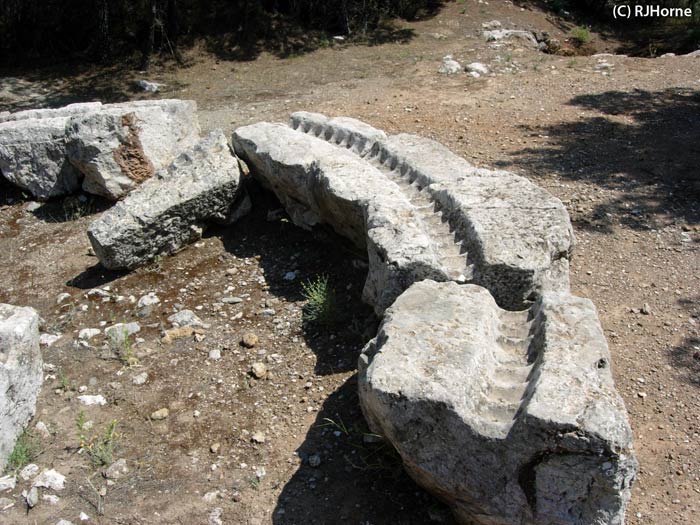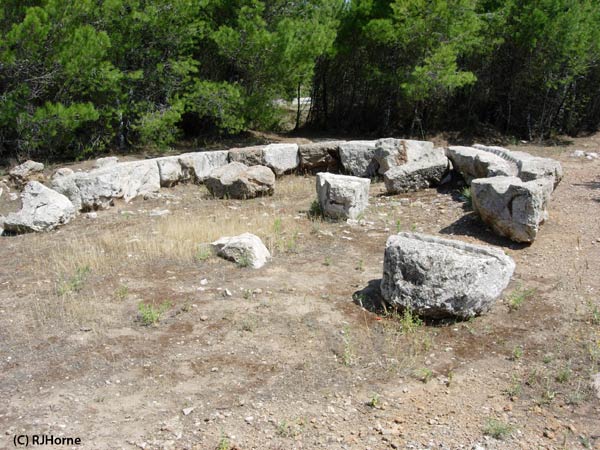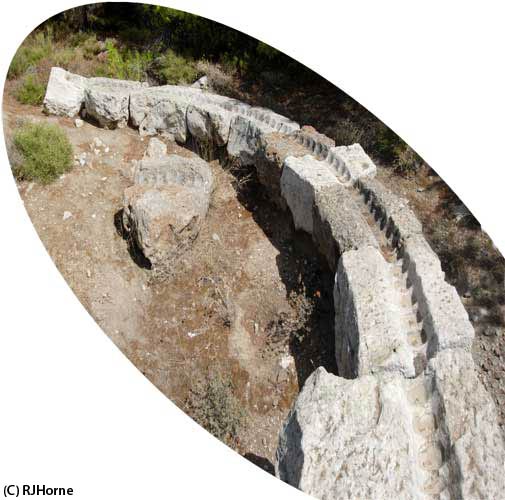 A photo-composite of the washery

The remains of a rectangular washery can be seen in the background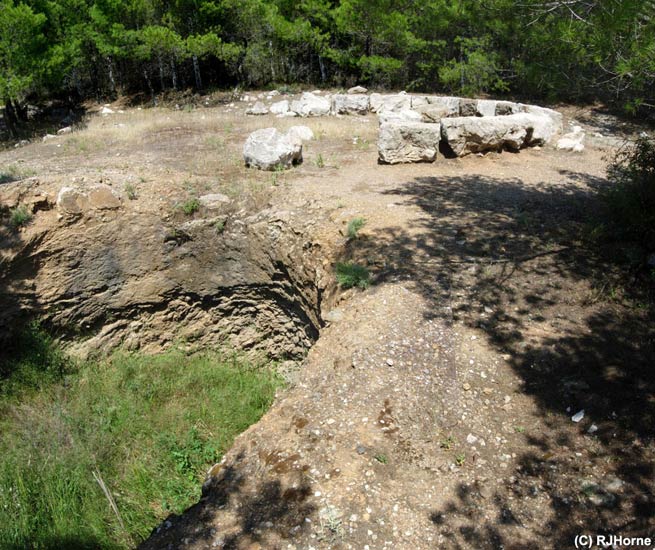 A view of the washery from one of the cisterns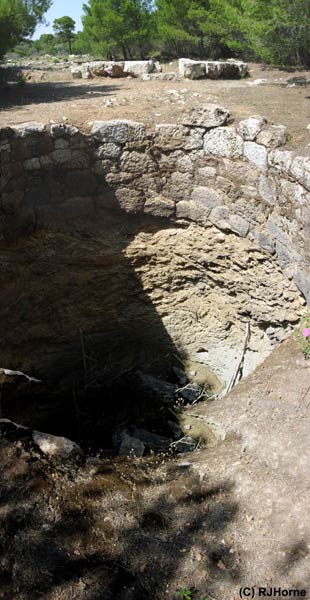 A view of the washery from another cistern