The Sanctuary of Dionysos
Dionysos, Northern Athens
Reconstruction - December 2001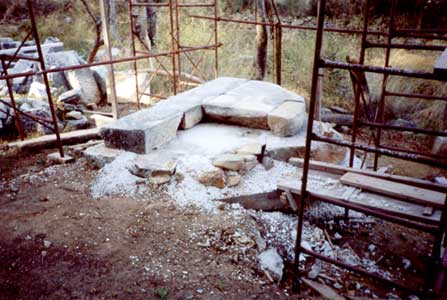 Main view of Choregic Monument of Agnias under reconstruction.
Notice that just a little block-alignment and crack-filling had been accomplished since October 2001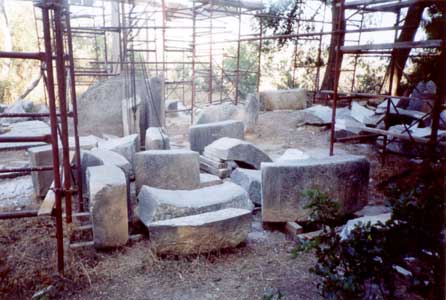 Blocks staged ready for repair & re-assembly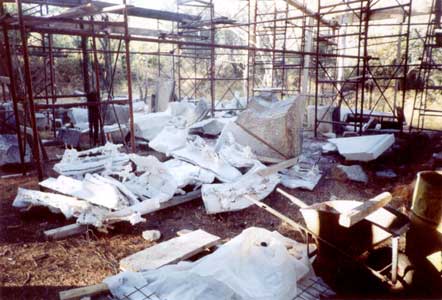 Many plaster casts have been taken of missing stone parts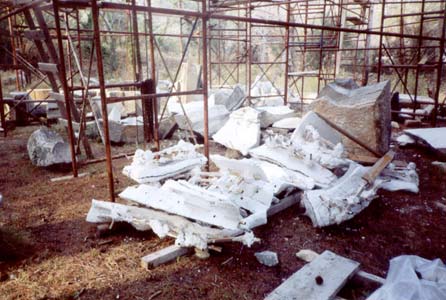 Close-up of plaster casts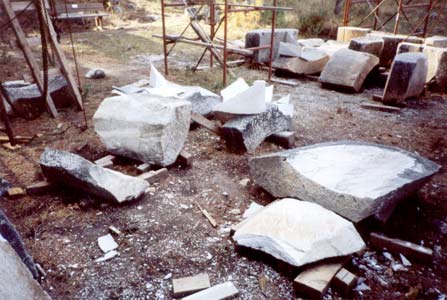 More casts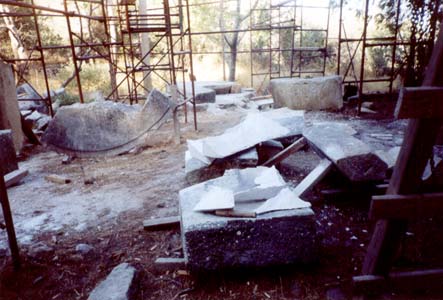 And others... what a huge effort!

The plaster casts will be used as guides by the craftsmen who will chisel out replacement pieces from new marble blocks that have been delivered on site.