The Sanctuary of Dionysos
Dionysos, Northern Athens
Reconstruction - July 2001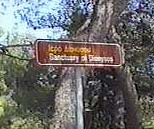 The sign pointing to the Sanctuary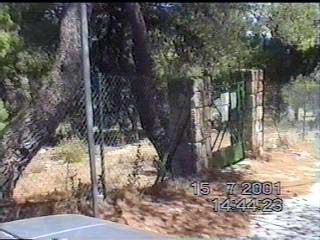 The old wire fence & metal gate to the Sanctuary - the gate displaying the map of the site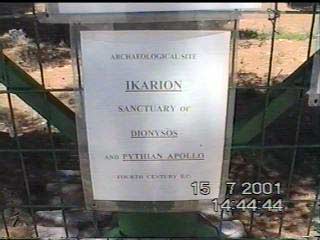 The sign saying that the Sanctuary of Dionysos is located in the area whose ancient name was IKARIA
- and that the site was also dedicated to PYTHIAN APOLLO.
The site dates from the FOURTH CENTURY BC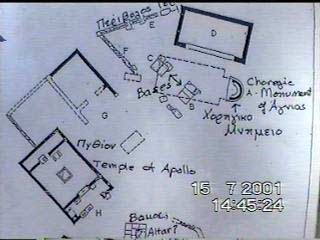 Site plan - showing the CHOREGIC Monument of AGNIAS
(which is undergoing immense reconstruction effort)
-and the Temple of Apollo
Note: Choregic may refer to the Greek chorus - a group of dancers/singers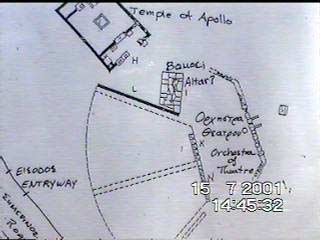 Plan of the Theatre. Note the area at the front called the Orchestra.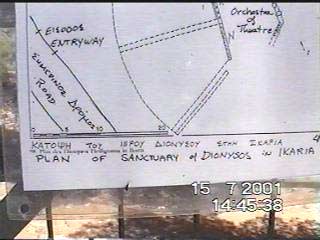 Lower part of the plan.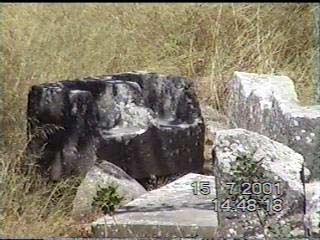 Dual seat carved out of solid marble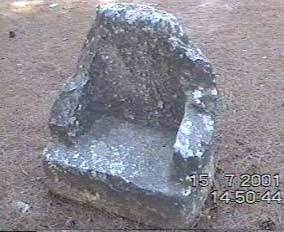 Seat carved out of solid marble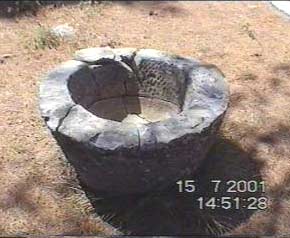 Marble container - possibly for ritual washing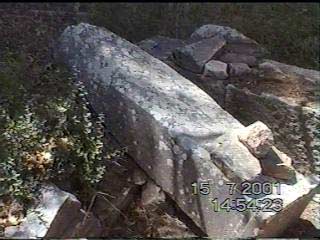 Square column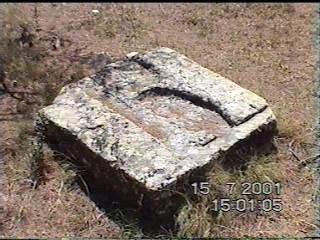 A base for a statue?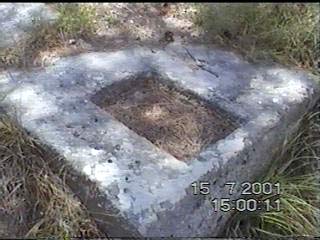 Recess to hold a column?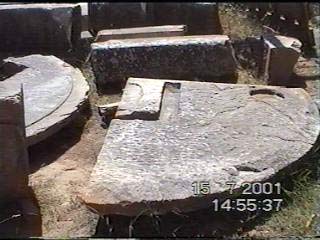 Part of a circular base?


Pieces of a circular enclosure?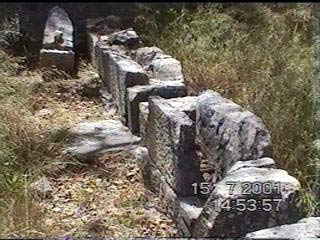 Stone wall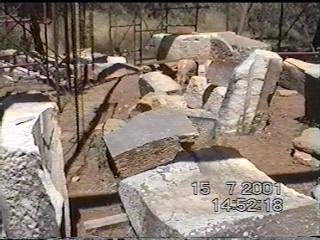 More pieces of the puzzle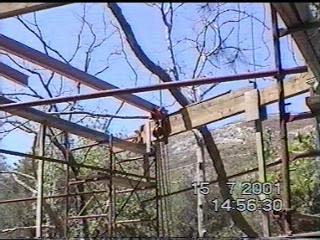 Scaffolding and hoist for moving the stone blocks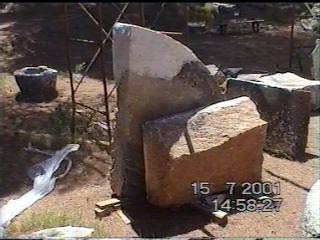 The Archaeologists are taking plaster casts as models to create missing parts out of new marble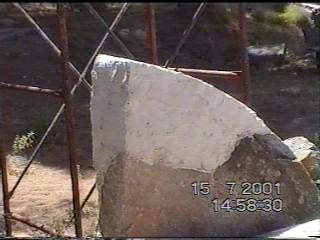 Close-up of the cast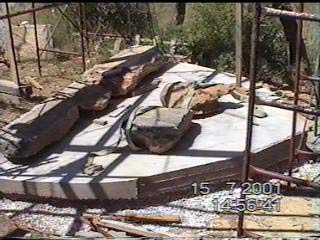 An early phase in reconstructing the CHOREGIC Monument of AGNIAS.
A concrete plinth hash been laid to replace the original foundation -
and the original stone blocks are being identified and laid in place.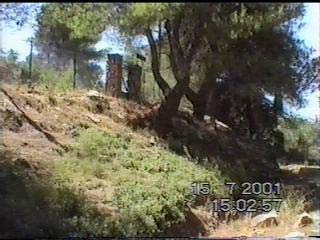 View of the bank leading up to the perimeter fence, gate and the road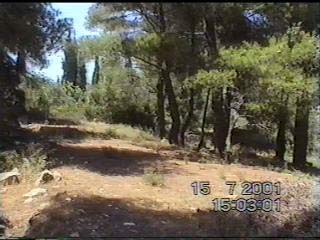 View of the wooded area inside the Sanctuary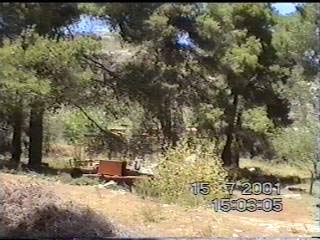 More pine trees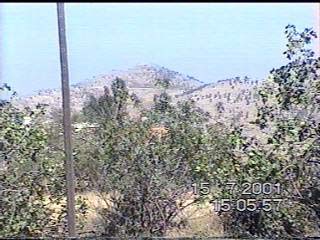 View of the local hills from the Sanctuary