Photos of views & points of interest

Legrena Valley, Lavrio, Greece


On Aghios Konstadinou road on the way to Aghios Konstadinos


Pousipelia hill from Odos Athinas


On Odos Athinas (near the ancient remains) and looking back towards Aghios Konstadinou road (out of view)
Pousipelia hill slopes up to the left of the picture.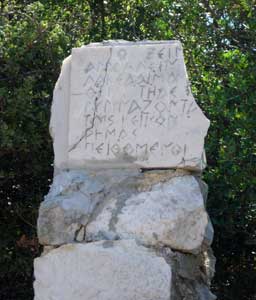 Plaque marking the Byzantine church ruins
(just off Odos Athinas)



View from mine area. Photo composite from video.


Agios Konstadinos(L) to Legrena (R) from near the bottom of Bertseko hill (near the main road).
Haos hill is in the background to the left.


Legrena & Agios Konstadinos from Bertseko hill



Entering Aghios Konstadinos from the south. Note huge abyss to the right.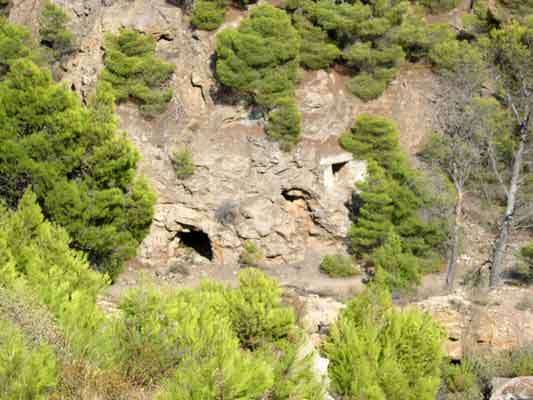 Mine entrances in the abyss
(The abyss can be entered by road from the southern end)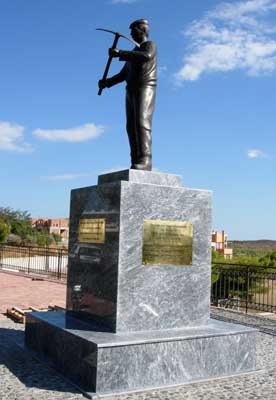 Statue of a Miner in Aghios Konstadinos
(Officially unveiled after this photo was taken in mid-September 2006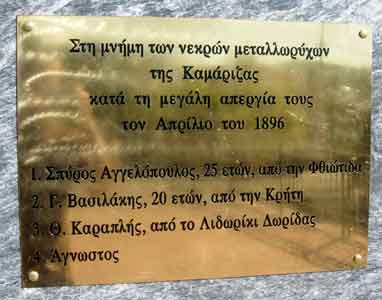 In memory of the dead miners of Kamariza during the great strike in April 1896.
1. Spiros Agelopoulos - 25 yrs old from Fthiotitha
2. G. Vassilakis - 20 yrs old from Crete
3. Th. Kapralis - from Lidoriki Doridas
4. Unknown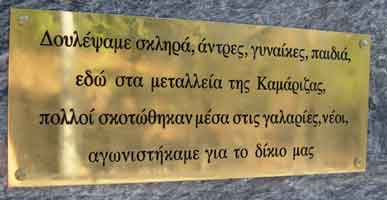 We worked hard, men, women, children,
here in the Kamariza mines,
a lot of us died in the galleries, young,
we fought for our rights.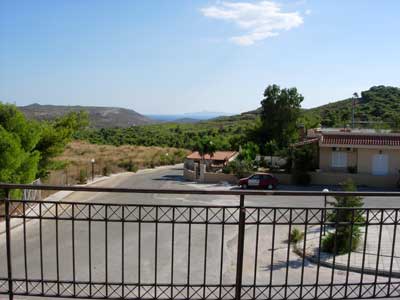 View down the Legrena valley to Legrena and the sea -
from the Miner's statue platform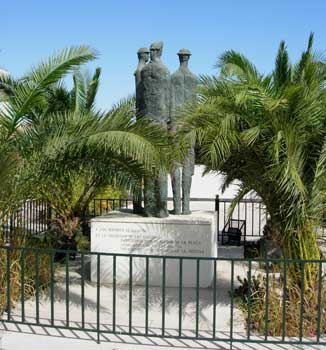 Statue of 3 miners in Lavrio town centre