Photos of Rectangular Ore Washeries
and associated water wells

Legrena Valley, Lavrio, Greece
Map symbol



The numbering of the photographs
corresponds to the numbers on the map
NOTE: Use the horizontal scroll bar to view panoramic photos ==>>>




1
The outline of the washery can be clearly seen.
Vertical mine shafts 6 A & B are located behind the trees.
The mine discard heaps can be clearly seen also behind the trees.
The cistern is situated to the right of the picture.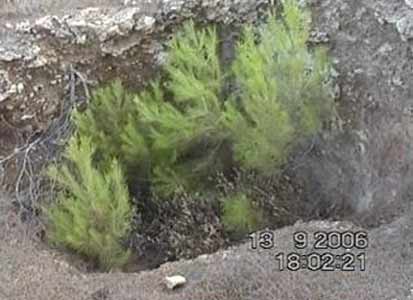 1
The sedimentation tank in the corner - hewn out of the rock
(partly filled with debris but still visible)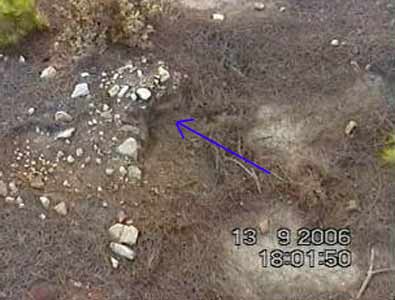 1
The sedimentation tank in another corner
(almost filled with debris but just visible)


2
View overlooking the line of rectangular washeries - the washeries are not visible from the road.
(Note twin pine trees behind car. The washeries are a short way down the hill from these trees)


2
More washeries become apparent as one walks along the river bed to the left.
(Note the twin pine-trees on the road & the car to the right of them)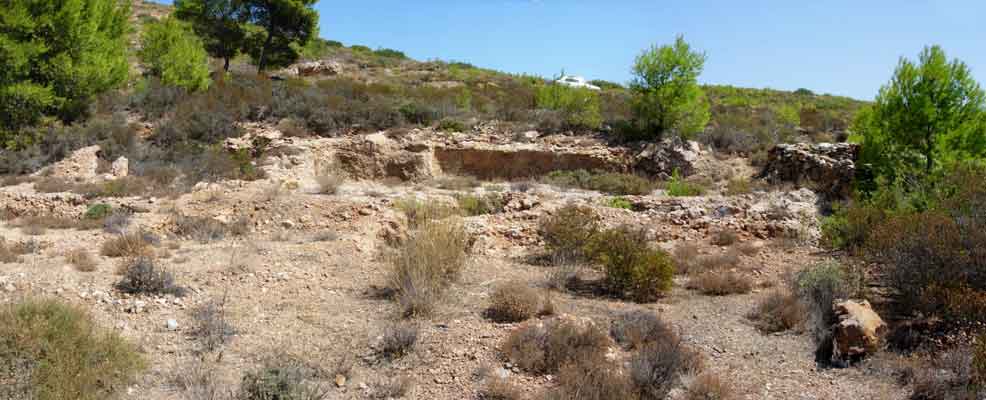 2
Magnified view


2
The line of washeries come into view


2
Access to the end washeries is difficult due to the thick bushes in the dry river bed


2
More can be seen by climbing the opposite bank.


2
Now an even better view from higher-up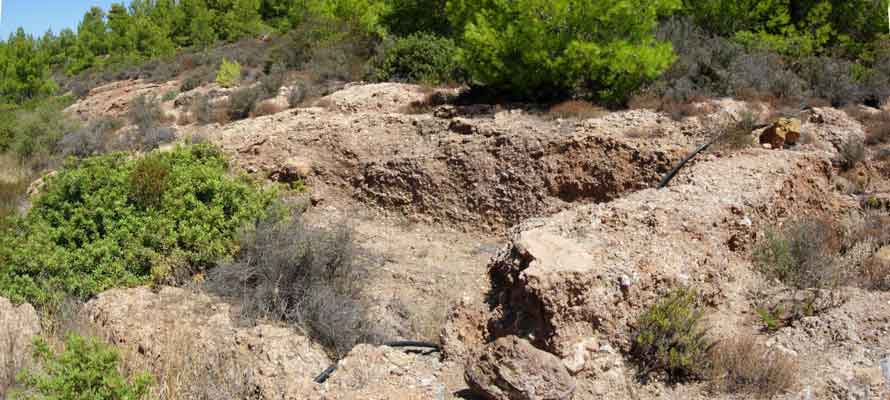 2
Close-up.
A safety grill over the wellshaft can just be seen in the lower-centre part of the picture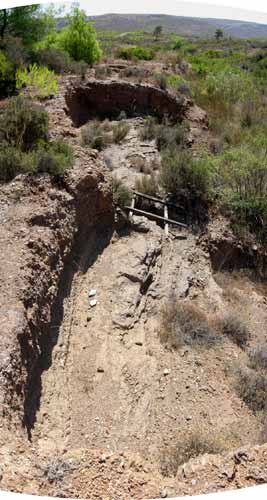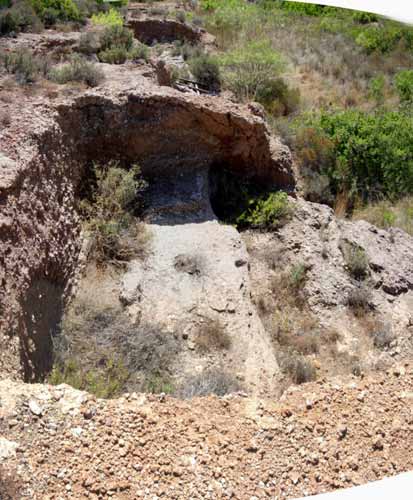 2
More close-up views
(Note the wellshafts - more photos of these in the vertical shafts page)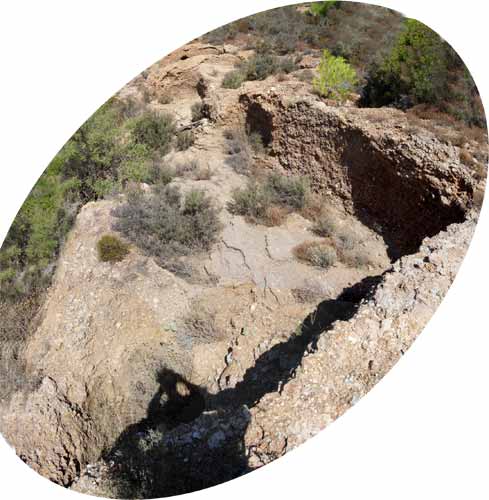 2