Dionysos Marble Sculptures - Directions

Dionysos (Athens Northern Suburbs)
Coming from Athens Centre:

Go up Kifissia Avenue and through Kifissia.
Continue 3km or so and pass through Nea Erithrea.
Continue for another 2.5km or so..
You will see signs directing you right to Nea Makri ***
Take this road (Leof Dionysous) as if going to Nea Makri
Set your odometer to zero here (0.0km)
You will pass an Avin garage and an Eko garage (1.9km & 2.2km)
You come to the Aiolidos taverna on your left (3.3 km)
NOTE: The road narrows here, with a building on the right.
Turn right opposite this taverna (by a Pizza place)
Almost immediately turn right again - through a stone gateway.
Park by the marble statues.
Geographic Location of Sculptures:

Latitude & Longitude: 38° 06' 2.27" N, 23° 52' 55.29" E

(Copy & paste into the Google Earth "Fly to" window )

Altitude: 460 metres above sea level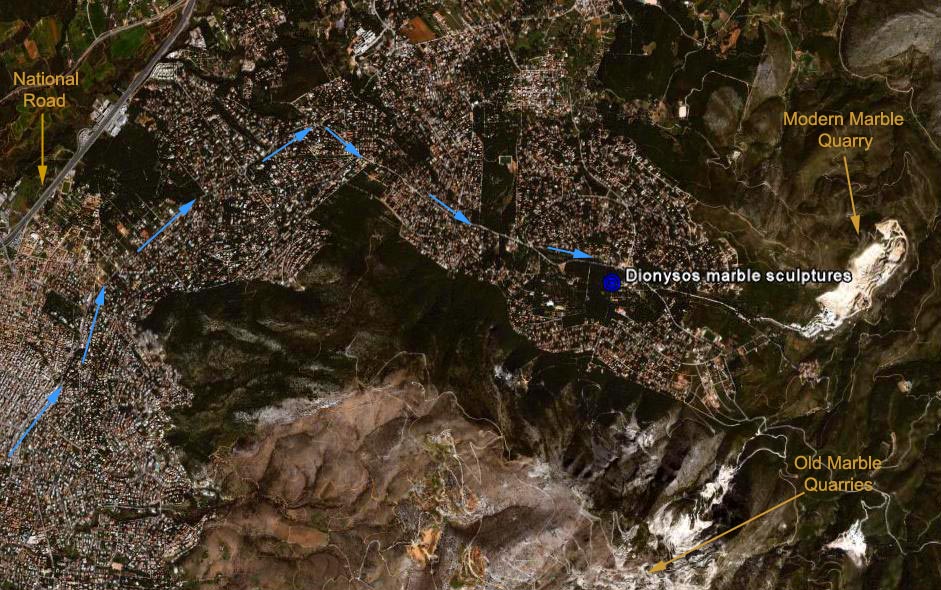 The route from Kifissia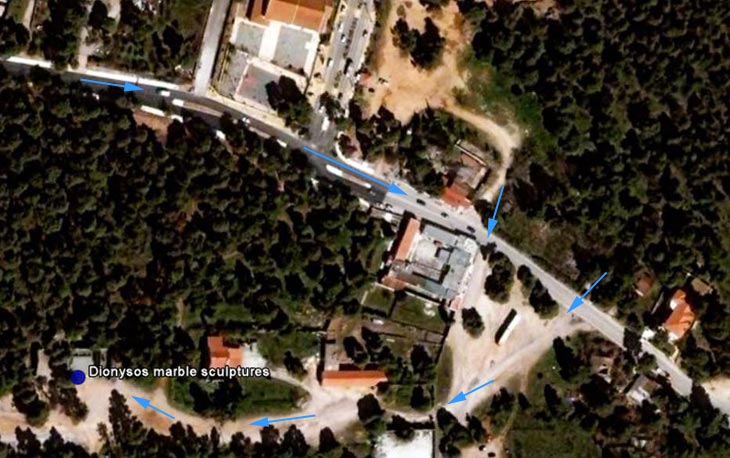 The way into the sculpture exhibition area.

NOTE: An annual Festival of Dionysos is held at this location by the Municipality of Dionysos.